When Kevin Ware cut down the nets in Atlanta, ending Louisville's 27 year title drought, it was an emotional conclusion to a tournament and story that captured America's imagination.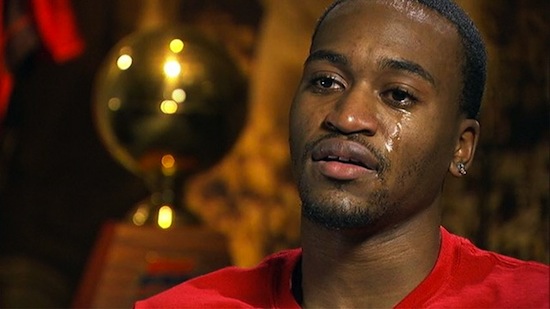 On the heels of the Kentucky Wildcats 2012 championship run in New Orleans, Rick Pitino and the Louisville Cardinals came out swinging in 2013 and knocked out all competitors.
But it wasn't easy. Or pretty. No one who watched the Sweet Sixteen Easter Sunday game against Duke will ever forget it. When Kevin Ware went down with one of the most gruesome, freakish sports injuries ever captured on camera, something special happened.
A team was galvanized, a leader was born, and one of the dramatic sports stories of the year captured the imagination of millions of people around the world.
Heck, even Matt Jones was rooting for Louisville after Kevin Ware's injury, you can't write that stuff! The Kevin Ware story was once-in-a-lifetime Hollywood magic. Except it actually happened. And I'll never forget it.
The Cardinals clawed their past the Blue Devils, Ducks, Shockers, and finally, the Wolverines. In the process Luke Hancock emerged as an improbable hero, becoming the first reserve player to ever win the Most Outstanding Player award.
Oh yeah, and did I mention that Louisville won the championship in Atlanta, Kevin Ware's home city?!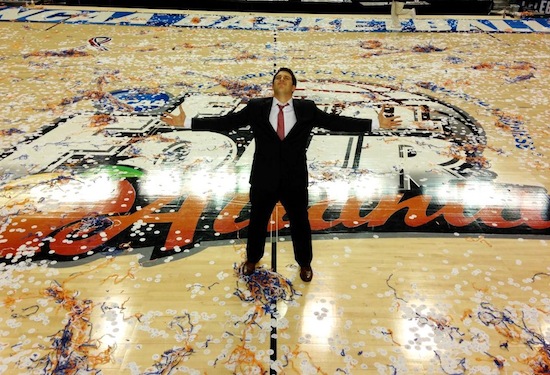 It was an incredible true story, and Red V. Blue was there to capture it all, just like we were in New Orleans in 2012 to capture John Calapari and UK's championship.
Red V. Blue set out to equally portray both sides of the greatest college basketball rivalry in the world, and the Cardinals and Wildcats delivered! With back-to-back championships claimed for the Commonwealth of Kentucky, it has been a dream for Kentuckians, as well as for us as documentary filmmakers — you can't get more equal than back-to-back bling!
Get ready for a big announcement coming soon! Have you watched our trailer yet?